MecWash Systems was contacted by one of its longstanding customers, one of Europe's largest independent engine remanufacturer and assembler, who supplies some of the world's leading automotive OEMs. Producing more than 20,000 engines a year, the UK-based company supplies OEMs including Jaguar Land Rover, Ford, Volvo, Aston Martin and JCB – each with their own high standards and expectations.
With demand within the automotive sector for ever higher cleanliness levels in engineered components, the company had witnessed the benefits of MecWash Systems Maxi aqueous washer at one of its own customer's UK sites. This particular OEM had its own very exacting cleanliness requirements and was using a MecWash Maxi component cleaning system.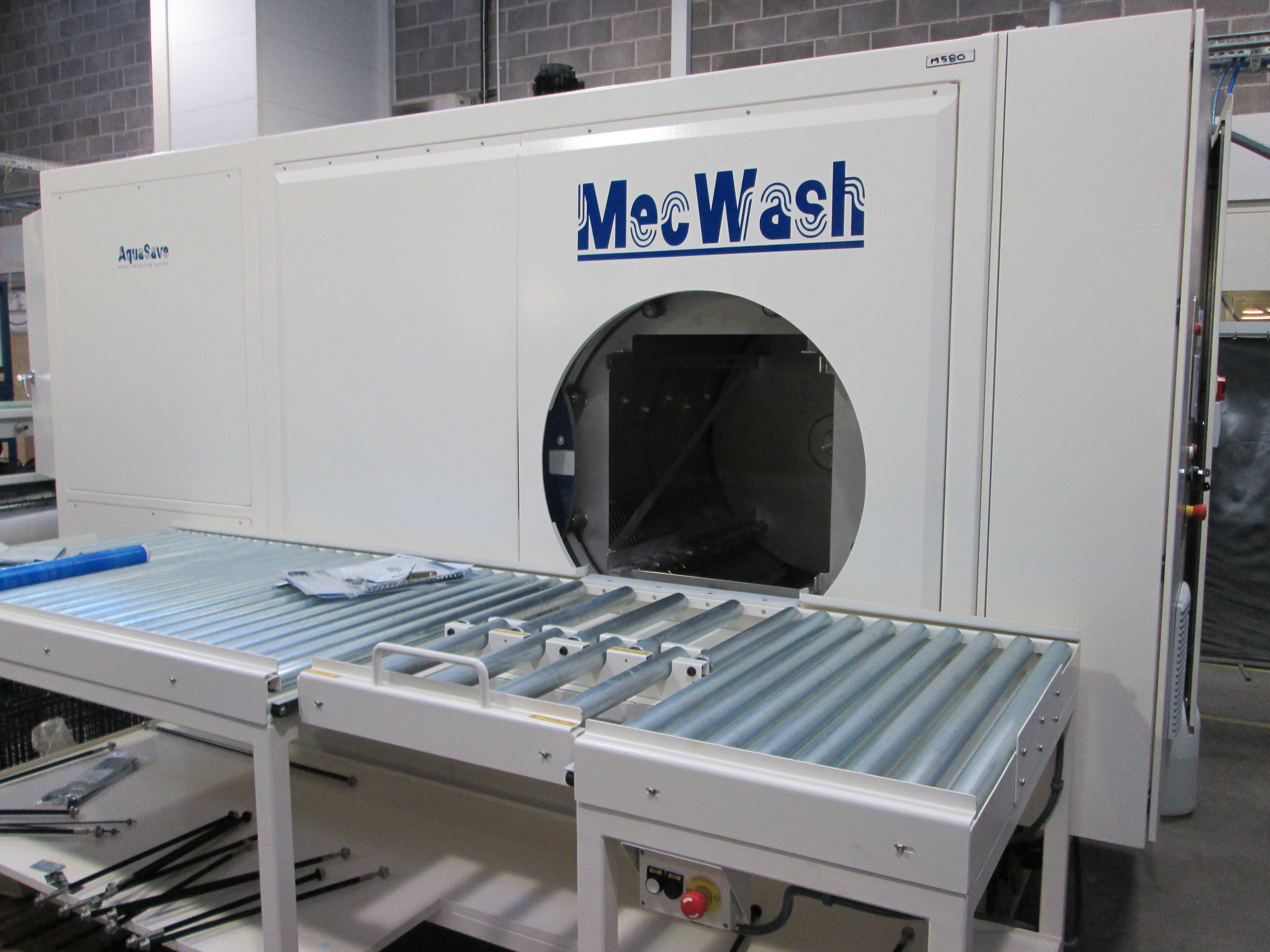 The remanufacturer was able to see that the MecWash system was far superior to other options investigated – in particular its capabilities in terms of capacity, cycle time and cleanliness standards were all factors that attracted their attention.
The Maxi is one of MecWash's ultimate precision parts and drying systems. It has a large cleaning capacity that can combine ultrasonics with high flow flood washing, spray washing, flood rinsing, spray rinsing, dedicated jetting and vacuum drying.
The combination of capacity and quality of cleaning and drying was important for our customer, with its production and manufacturing of more than 20,000 engines a year increasing.
The company not only remanufactures drivetrain and transmission products for OEMs, it also engineers machined components as a Tier 1 and Tier 2 supplier, as well as other component and sub assembly products. It exports 75 per cent of these abroad.
The cleaning is particularly important in the remanufacturing of engines where the company salvages approximately 85 per cent of the material from the exchange unit to build a remanufactured product. The remanufacturing process means that all products without exception must be cleaned and degreased to the very highest standards.
Their own customers are demanding maximum particle levels of under 500 microns and this is becoming an industry standard. Being able to achieve, or ideally beat this standard requires a robust cleaning system, and that's where the Maxi comes in.
John Pattison, managing director of MecWash Systems said the company's requirements were not like most other engineering companies.
"For a company that is remanufacturing engines, selecting washing and degreasing systems can be very challenging. The nature of the business means parts can be processed in a wide range of conditions, some with very heavy or tenacious soiling."
"Components have to be cleaned before they can start to be re-manufactured and then they are cleaned again further down the process, often several times" he said. "That requires a tough cleaning regime."
He added that the automotive remanufacturing sector was not alone in demanding ever more reduction in particle levels through industrial washing systems. "Sectors such as automotive have been demanding increasing precision in their components in recent years. As the tolerances reduce, the cleaning requirements increase correspondingly."
"Most OEMs are requiring maximum particle sizes of 500 microns for general components and often much less for fuel, oil or hydraulic circuits. Up until a decade ago that could have been 1,000 microns and few customers would have checked rigorously anyway. Now regular Millipore particle testing is ubiquitous. So you can see how acquiring superior cleaning technology, like the Maxi, has been critical to many businesses.
"A combination of good technology, a good cleaning regime and washing chemicals – where our in-house laboratory develops bespoke detergents for clients' needs – will mean an effective result is achieved. The MecWash Maxi is always tailored to a customer's exact demands with bespoke options."